We fuel growth with our
proprietary, full-service model
"I highly recommend Darkroom. Our first project was a large team effort with multiple moving parts. Darkroom's process is extremely collaborative, and the content delivered was incredible."
We believe in a 360°, integrated approach.
We augment your team with world-class human-capital and our culture of creative excellence.
CREATIVE
BRAND STRATEGY
BRAND DESIGN
DIGITAL PRODUCTS
Our process combines structured strategy and data-driven decision making to drive measurable results. 
GO-TO-MARKET
PAID ACQUISITION
INFLUENCER
RETENTION MARKETING
Our remote-first culture allows us to hire the best talent wherever they are in the world. We maintain regional offices across three continents in locations where the best strategists, technologists, and creatives want to live.
Nice to meet you.
LA
Our Hometown
Located in DTLA

NYC
Our Flagship
HQ in Tribeca
SA
Brazil
HQ in Sao Paulo
EU
Portugal
HQ in Lisbon
EU
Albania
HQ in Tirana
Leadership
Lucas, Chief Executive Officer & Co-founder, is a serial entrepreneur, advisor, and DTC thoughtleader who started Darkroom with the intention of creating a fully-integrated growth agency experience. As CEO, Lucas oversees all global strategic initiatives, business development, partnerships, and new ventures.
Lucas Dipietrantonio
Chief Executive Officer & Co-Founder
Jackson is co-founder and Chief Creative Officer of Darkroom, overseeing all creative efforts for client leadership and internal ventures. He has led award-winning engagements across branding, user experience, and content for leading consumer-facing brands and acclaimed global institutions alike. As a serial founder, investor, writer and advisor for 10+ years, Jackson's focus is on driving business results through design and creative.
Jackson Corey
Chief Creative Officer & Co-Founder
Jake is the Chief Operating Officer at Darkroom. In his over 10 years of experience he has helped build and scale teams for some of the fastest growing startups like Houzz, 1stdibs, Tinder, Birchbox, Uber, and MoviePass. At Darkroom he manages our business operations and services teams.
Jake Petersen
Chief Operating Officer
Stephen's client portfolio has included Mack Weldon, Marine Layer, Amour Vert, Vuori, among many other innovative ecommerce brands with unique challenges to tackle. He manages all paid media and influencer employees assigned to client accounts.
Steven Geick
VP of Performance Marketing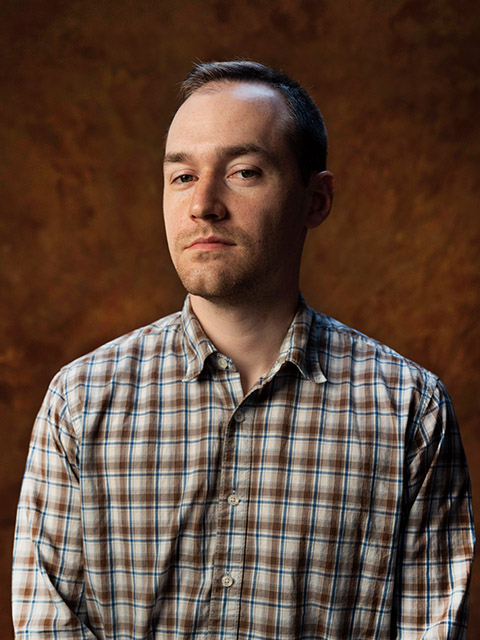 Hallie is Director of Strategy with more than a decade of leadership experience in strategic brand-building, growth marketing, social media, influencer & content marketing. She develops & executes overarching integrated growth campaign strategy for clients.
Hallie Wilson
Director of Strategy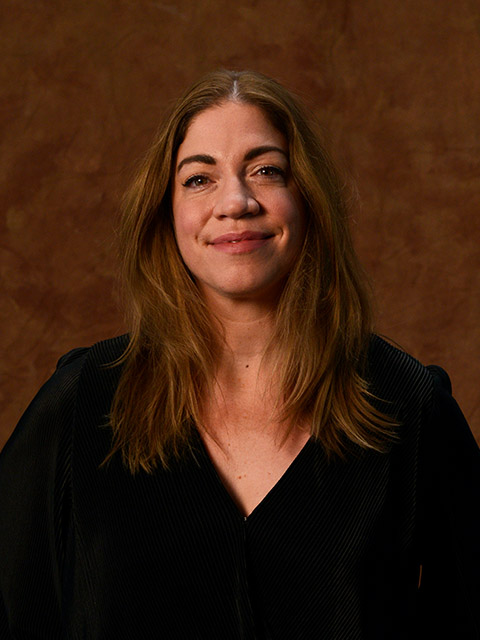 Bringing both an interdisciplinary creative background and a love for process and strategy, Andy Jones leads Darkroom's product, design and development teams to drive client ideas from inception though go-to-market success.
Andy Jones
Director of Digital Products & Design
Brian has over 20 years of marketing experience across retention, ecommerce growth, paid media, PR and social media in health and wellness, fashion, and apparel verticals. He leads the Retention Marketing team to drive metrics and creative based strategy for client retention programs.
Brian Gleason
Director of Retention Marketing
Nefeli is Director of Performance Marketing at Darkroom with over 7 years of experience specializing in Direct-to-Consumer ecommerce paid media marketing. She creates and executes full-funnel campaign strategies to drive new acquisition and incremental revenue growth to hit and exceed goals, while integrating seamlessly with the marketing ecosystem.
Nefeli Southern
Director of Paid Media
Joe is a Los Angeles native filmmaker and has an extensive background as a director and editor for broadcast TV commercials, films and branded content. He currently oversees all post-production while also spearheading Darkroom's performance creative initiative with the goal of creating thoughtful, effective and industry leading ad creative.
Joseph Barton
Senior Performance Creative Production Manager
Leo is a New York-based product designer with over 5 years of design experience across UX strategy, product design, and visual design. As a Staff Designer at Darkroom, Leo oversees UI/UX engagements on the Design team to craft user-centered digital experiences for DTC and SaaS startups.
Frequent Questions
01/05

Who does Darkroom work with?

Darkroom works with a wide variety of companies, but specializes in digital-first, retail and direct-to-consumer brands in markets like Fashion & Apparel, Home Furnishings, Consumer Electronics, Technology & SaaS, Travel & Luggage, Food & Beverage, Consumer Packaged Goods, Celebrity & Influencer Brands, and others.

02/05

How do you measure success?

As a standardized part of our onboarding process, we work closely with each client to set measurable goals and KPIs together. Specific metrics used to measure success depend on the growth goals of the client, but often include revenue, net income (or profit), MER, ROAS, AOV, and CLV.
03/05

What makes Darkroom different from other growth agencies?

Darkroom brings together top-tier global talent, data-driven processes, and a culture of creative excellence to create unmatched integrated service teams that drive highly-efficient marketing campaigns.
04/05

How do you staff projects?

Each client is assigned a dedicated team overseen by our most senior VP-level talent. Our integrated growth teams work with no more than 6 clients at any given time and always give you direct access to our most senior talent across each discipline.

05/05

How do you work with the VC and PE communities?

We partner with select Venture Capital and Private Equity firms to assess the quality of prospective investment opportunities and the growth of their portfolio companies.

We also offer a Digital Diagnostic service to select VC and PE firms that are interested in a comprehensive deep dive into prospect or portfolio company Acquisition, Retention, and eCommerce health. Contact us to learn more: hello@darkroomagency.com